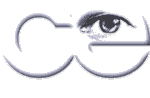 MySQL PrefPane
A MySQL preference pane for Mac OS X
go straight to the

file section below
About this program
This is a (rather simple) preference pane to start and stop the MySQL server.
System requirements: Mac OS X 10.4.0 or higher; it should work on 10.2.8, but was not tested extensively. According to reports, it works in 10.5, but we are not able to confirm this yet. As of version 1.2, the PrefPane is a Universal Binary working on Intel Macs.
Current version: 1.2a (2006-11-21).
Instructions:
Download MySQL-PrefPane-1.2a.dmg
Mount the disk image and launch the installer package

MySQL-PrefPane.pkg

; the preference pane is installed to

/Library/PreferencePanes

.
Access it via System Preferences / Other / MySQL; the rest should be self-explanatory...
The program is partially based on code by Aaron Faby, licensed under the GNU General Public License; the source code can be found on request here.
Files
MySQL-PrefPane-1.2a.dmg

version 1.2a (2006-11-21); compressed disk image, 68kiB; SHA1 = e0e0a3f5ad7f77c6853812ea0e945a00ad6dcb81

MySQL-PrefPane-1.2a.zip

version 1.2a (2006-11-21); zip archive, 66kiB; SHA1 = 19a041e5474a952290a2bb084b573183e36f8cac