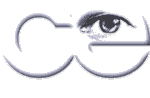 Creating PDFs
how to convert documents to the PDF format> deutsch
For the distribution as well as for archiving purposes of electronic documents it can be helpful to convert them to the PDF format (Portable Document Format by Adobe, inc.); here is a short overview of available possibilities:
In Apple's Mac OS X PDF is tightly integrated into the operating system (PDFs can simply be created by choosing "Save as PDF" in every print dialog); the following explanations are therefore mostly relevant for Windows users.
Adobe Acrobat is not cheap, but therefore probably the most reliable option. Acrobat offers the possibility to convert PostScript documents to PDF using the programm Distiller, or to print to a virtual PDF printer, which then creates a PDF document.
The freeware Ghostscript (included in Linux distributions by default, available for Download for Windows) offers a cheap and powerful solution for the PostScript area.
the creation of a PDF out any application is a two-step process: first, a PostScript file is created from the document (by printing to a file through a PostScript printer driver) (see below); this PostScript file is then converted to a PDF using Ghostscript:
Installing a new PostScript printer in Windows:

In the Start menu, click Settings/Printers (or something corresponding), then doubleclick add new printer.
In the following dialog choose local printer, then
choose a PostScript driver (they usually have a suffix "PS" or "Postscript" in their names; recommendable are e.g. HP LaserJet 5 PS (b/w) or HP Color LaserJet 8150PS (color)).
Another driver which works well is the (free) PostScript driver by Adobe.
Choose either File or LPT1 as printer port,
choose an appropriate name for the printer, but don't print a test page.
If asked, insert the Windows CD containing the neccessary drivers, then the process should be finished.

The RedMon project (Redirection port Monitor) creates a virtual printer which can be selected in the Windows printing dialog, and which creates a PDF document using Ghostscript (similar to Acrobat Distiller).
For completeness: Adobe also offers an online service; economic as well as security considerations are every user's own decision.
There are numerous other commercial as well as open source programs available, which (at least partially) rely on the Ghostscript engine; however, our experiences with these are not comprehensive enough to give serious advice.
Why you should use PDF to share your documents is partially covered in this tutorial.